Recommendations
Over the past 16 years, ILCT has had the opportunity to work with numerous individuals and organizations and are pleased to share them with you.
Filed Under: Books by ILCT Faculty

Birding Through Cancer: A Seasons of Change Journey
Filed under: Books by ILCT Faculty
A Note to the ILCT Community: There will come a time in our careers when circumstances call upon us to utilize all the skills we learned in our life coach training and it becomes incumbent upon us to walk the talk. Mine came a few years back with a scary medical diagnosis. I am well now and the silver lining is that I wrote a book about the process. Birding Through Cancer: A Seasons of Change Journey.
To celebrate its arrival, I am sharing my author's discount with you by ordering it on my website http://www.steppingoutcoaching.com/about-book/
What do you do when your world has been turned upside down by some unexpected news?
How do you cope with the enormity of not knowing how things will unfold?
This inspirational memoir takes you on one woman's journey weathering a frightening diagnosis by immersing herself in nature. Guiding you on mindful walks, at every turn you share in the discovery of poignant metaphors, revealing that you inherently possess the necessary resources to traverse life's challenges.
Among the many books I have read about the Cancer experience, Birding Through Cancer is completely unique. Karin Marcus walks a path through the challenges of life​-​threatening illness with the sensitive eye of an expert bird watcher and the wise perspective of a seasoned Life Coach. She has filled her book with wonderful quotes and exquisite pictures of the creatures of the sky. The outcome is a one of a kind book which is a passionate celebration of the love of life that is the foundation of all healing. It will inspire you.
RACHEL NAOMI REMEN, MD, author of
N.Y. Times Bestseller, Kitchen Table Wisdom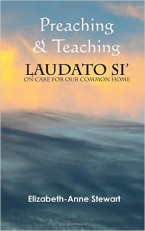 Preaching & Teaching LAUDATO SI': On Care for Our Common Home
Filed under: Books by ILCT Faculty

ILCT faculty member Dr. Elizabeth-Anne Stewart has released a response to Pope Francis' encyclical on the environment: PREACHING & TEACHING LAUDATO SI'. Read more about it.
Join ILCT Faculty Dr. Elizabeth-Anne Stewart for a Tele-Workshop on how to assess our impact on the environment and how to become Stewards of Creation rather than Ecological Sinners! The workshop will involve presentation and a Q&A session; participants will receive an informational package before the workshop, including "dial in" instructions, so advance registration is required.
DATE: Thursday, September 24th, 2015
TIME: 4:30-5:30 p.m., ET
TO REGISTER: Email [email protected], with "Ecological Conversion" in the subject line.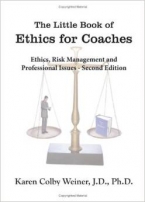 The Little Book of Ethics for Coaches: Ethics, Risk Management and Professional Issues
Filed under: Books by ILCT Faculty
Karen Colby Weiner, J.D., Ph.D., brings her expertise in ethics to coaching through this book and her Ethics course taught at ILCT. Learn how to protect yourself and your clients by knowing how to differentiate the ethical from the unethical. Prevent risks--know how to handle tough situations.