All entries in News & Reflections from ILCT
Change often provides a chance to look back as we celebrate the future possibilities, so I write this blog with mixed emotions.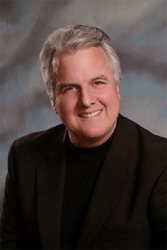 For the past 9 years, I have had the pleasure of learning from, and working with, one of the early leaders in the coaching profession, Dr. Patrick Williams, MCC,
September 27th, 2016 by Amy Jones
Coaching credentials such as the ICF's ACC and PCC, and the Center for Credentialing & Education's BCC have requirements for both coach training and coaching experience. This post explores the requirements for what counts as coaching experience.
While it is probably obvious, all hours
August 22nd, 2016 by Amy Jones
By: Patrick Williams, EdD, MCC, BCC
Having just returned from presenting the closing keynote address at my 10th National Wellness Conference, sponsored by the National Wellness Institute, I left with an observation of how wellness coaching and life coaching have intersected and yet still
July 20th, 2016 by Amy Jones
By: Ellen Neiley Ritter, PhD, BCC
As previously presented in our blog, ILCT has been successfully running our coach training program within a medium security federal prison for men for the past 3 years. It has been a real testament to the power of coaching and more than 40 inmates have
May 23rd, 2016 by Amy Jones
By: Dr. Patrick Williams, EdD, MCC
I play both tennis and golf and enjoy them both. But tennis is real exercise and very fun activity. It is quick and forgiving … you get to hit the ball several times and win some and lose some
But Golf is a game of Life in more ways than one. Golf is a
July 01st, 2015 by Amy Jones
There is a lot of confusion when it comes to credentialing and certification in the coaching profession -- ironic given that coaching is, in part, about working with our clients to gain greater clarity. While there currently are no states which require a coach to hold a credential or a
May 18th, 2015 by Amy Jones
A key task of coaching can be learning to love ourselves so that we're available to love others and to receive love. In the teaching story below, the water bearer learns how love can turn flaws into gifts through acceptance.
A water bearer in India had two large pots, which hung on each
February 06th, 2015 by Amy Jones
We know our faculty at The Institute for Life Coach Training are incredible. Obviously others agree...
Senior faculty Lynn Meinke, PCC, has been asked by the Philadelphia Chapter of the International Coach Federation to conduct a year-long series on the Core Competencies, one of her true
February 02nd, 2015 by Amy Jones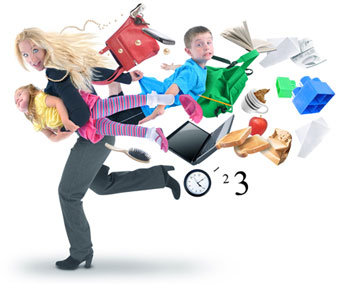 The holidays are quickly approaching, times of celebrations, but also times of stress. But they don't have to be.
ILCT's From Stressed to Best course will provide you with the tools to understand how our Personality Type creates predictable and reversible stress patterns in our lives,
October 24th, 2014 by Amy Jones
The majority of our courses are taught through teleconferences, meaning that you call into a specific telephone number, enter an access code, and join your instructor and fellow students in an interactional and often lively discussion during set times for each class. The classes are fun,
October 16th, 2014 by Amy Jones