All entries in News & Reflections from ILCT
Staying on Track with Complexity
By: Patrick Williams
Staying on track when organizations become more and more complex is much easier with a guide or checklist. How do you make a checklist for managing complexity? Michael Useem, a professor at The Wharton School of the University of
March 28th, 2014 by Amy Jones
Managerial Blindness
By: Patrick Williams
Sometimes when I'm working with my clients, I hear stories about problems at work that are limited by their own selective perspectives. They can't see what they don't see, what others can see. It's called inattentional blindness. I call it
March 26th, 2014 by Amy Jones
Managing Complexity
By: Patrick Williams
If you're anything like the executives and people I work with, your challenges are escalating. Clearly, business isn't anything like what your parents encountered in their careers. It's nothing like what your business professors explained
March 24th, 2014 by Amy Jones
By: Patrick Williams
A positive frame of mind is needed for success at just about anything. In fact, research from positive psychologyshows that the tipping point for flourishing is to have a positive to negative ration of 3 to 1.
Let's say you've got a task you need to accomplish, like
March 06th, 2014 by Amy Jones
By: Patrick Williams
In the work I do as a coach, I speak with many amazing clients who have achieved a lot in their work and in their lives. And yet, some are dissatisfied and don't feel successful. By other people's standards, they could feel really good about themselves, yet they
March 04th, 2014 by Amy Jones
By: Patrick Williams
Maybe you've noticed this too: As a society, we're achieving more yet feeling worse. Even when well paid, we're dissatisfied. Most of us accomplish plenty but lack feelings of well-being.
While every metric of society is improving worldwide, our happiness levels are
February 28th, 2014 by Amy Jones
By: Elizabeth Saigal, Ph.D.
There is such a mind numbing number of ways to gain certification in coaching that it may feel like your compass is spinning. Very many are not recognized by the International Coaching Federation (ICF) and do not fully adhere to core competencies and framework
December 18th, 2013 by Amy Jones
By: Elizabeth Saigal, Ph.D.
Going into the first session, I had anxiety about putting myself out there as a coach before other highly skilled coaches. The syllabus stated that we would work collectively with a client for the duration of the class by taking it in turns to coach and receive
November 21st, 2013 by Amy Jones
By Ellen Neiley Ritter, Ph.D., BCC
Nine months ago, Pat Williams and I received emails from an inmate in a federal prison who was reading Becoming A Professional Life Coach and wanted to bring coaching to the prisons. Since ILCT's mission is to not only provide the best coach training to
October 08th, 2013 by Amy Jones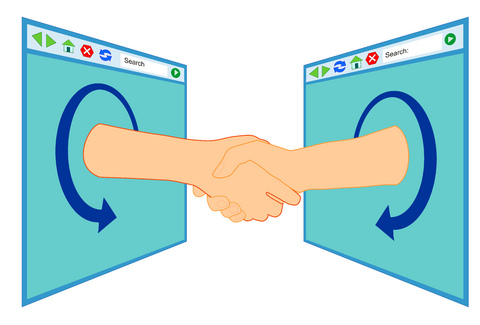 By: DeeAnna Nagel, LPC, DCC
If you have wondered what all the hype is about online coaching (sometimes referred to as e-coaching) then you are in the right place reading the right stuff!
Coaches have long used the telephone as a method of delivery for coaching services so working via
May 28th, 2013 by Amy Jones