All entries in Working Ethically
ILCT was pleased to partner with DeeAnna Merz Nagel, ILCT faculty member and Director of Havana Wellness Studio, and Online Therapy Institute, to update the Ethical Framework for the Use of Technology in Coaching.
Originally published in 2011, we offer this updated White Paper to address
September 28th, 2021 by Amy Jones
By DeeAnna Merz Nagel. LMHC, BCC
Back in the day, we were all on listservs such as Yahoo Groups. Now Facebook and Linkedin Groups have largely taken the place of other online "bulletin board" formats. Various organizations and like-minded professionals often create groups to
August 09th, 2018 by Amy Jones
By Dr. Patrick Williams, MCC
As the profession of coaching (and all its specialties) has grown globally the last many years, its evolution has and must contain a body of knowledge of evidence based competencies and ethical standards. These are necessary ingredients for a profession to be
May 19th, 2014 by Amy Jones
By: Elizabeth Saigal, Ph.D.
With commitment to training as life coaches and putting this learning into practice, we seek to improve our skills and reach our promise. As part of this process, we have the opportunity to observe master coaches at work, engage with mentor coaches and set our
March 19th, 2014 by Amy Jones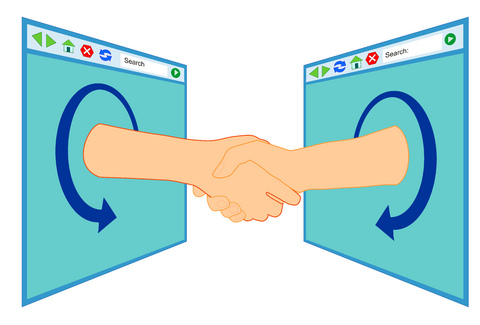 By: DeeAnna Nagel, LPC, DCC
If you have wondered what all the hype is about online coaching (sometimes referred to as e-coaching) then you are in the right place reading the right stuff!
Coaches have long used the telephone as a method of delivery for coaching services so working via
May 28th, 2013 by Amy Jones
One of the distinctions between the ethics of counseling and those of coaching addresses this very question. Licensed clinicians are taught and even legally required to not have dual relationships with their clients; this means that you cannot be a "friend" with a therapy client. In small
December 13th, 2010 by Life Coach Training