March 2016
Join Pat Williams as he discusses a fresh perspective with Christine Stevens, founder of UpBeat Drum Circles.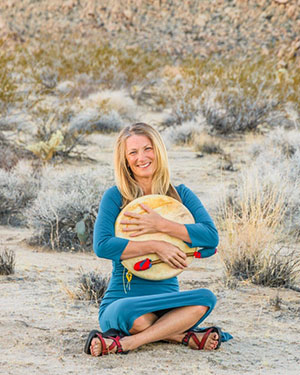 Christine Stevens, MSW, MT-BC, MA holds masters degrees in both social work and music therapy. She is author of Music Medicine, The Healing Drum Kit and The Art and Heart of Drum Circles. The founder of UpBeat Drum Circles, she has appeared on NBC, PBS, KTLA, and is a featured speaker in the DVD Discover the Gift. She has trained facilitators from more than twenty-five countries in the evidence-based REMO group drumming HealthRHYTHMS program. Christine has worked with many Fortune 500 companies, survivors of Katrina, students at Ground Zero and most recently, led the first drum circle training in a war-zone in northern Iraq.
Christine Stevens has generously extended an offer to members of the ILCT community to learn more about this topic at a 50% discount. Her online course, Change Your Life Through RHYTHM, regularly priced at $147, is available to you for $73, through the end of the month of April.
To take advantage of this offer, visit www.ubdrumcircles.com/courses and use the code: UBDRUM
Listen to the Call:
Don't see the audio player? » Play it on a new tab