Next Scheduled Call
Apr. 8thMonday, 7:00pm EDT
7 Super Simple Ways Coaches Can Use Social Media To Increase Revenue Without Breaking The Bank!
Let's face it, almost everyone is on some form of social media platform spending hours per day scrolling, "like" or "hearting" posts, and sharing content. Hands down, social media is the most powerful marketing tool we have, but so few coaches...
Discover Who We Are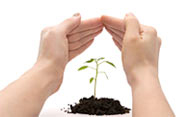 The leading coach training program, committed to providing you with the training to become an extraordinary coach.