Self Tracking Applications as Coaching Tools

By Elizabeth Saigal, Ph.D. CLC
Any of the popular social media sites can be used to track activities, but frequently the data they gather is not easily searched or analyzable. Some of these other specialized tools allow you to track progress on specific goals may provide even more accountability and support to your client's beyond coaching. This real time and cumulative feedback is often extremely effective in motivating progress and pinpointing the root cause of difficulties.
Check out these options below that may align with your client's goals and be something they choose to explore as an additional way to boost motivation.
80 Bites iPhone/iPad app
80 bites are the number of mouthfuls of food we need to consume each day to feel full. This app makes you conscious of your food consumption. You simply tap the screen for each bite eaten.

Meal Snap iPhone app
This app provides you with calorie information from the pictures of the food you are eating that you upload.

Loseit web app
This free web app allows tracking of food and exercise. You can create goals, share progress, and encourage others. It also integrates with other weight loss supporting apps, and allows you to join groups and accept challenges.

DailyBurn iPhone/android app
This free app allows you to track calorie uptake and output using its databases of foods and exercises.

Runkeeper iPhone/android app
This free app enables you to track the time, distance, speed, pace, calories, and path on a map of your fitness activities. It provides motivation with plans, music, progress feedback, and run history.

Waterlogged iphone/ipad app
This free app allows you to monitor how much water you consume and meet your hydration goals. Just click on the image of the water container you are drinking from to record your intake.

UP Coffee iPhone/iPad app
This free app allows you to track caffeine levels according to your coffee, chocolate, or energy drink intake during the day. After you use it for a week, your coffee persona is revealed, and with a few more days use it provides data on caffeine's influence of your sleep quality too.

Sleepbot iPhone/android app
This alarm clock app analyzes your sleep patterns and wakes you in your lightest sleep phase. It also detects other patterns such as snoring, sleep-talking and tracks overall time asleep.

Moodscope web app
This free web app allows you to measure, track, and share your mood by playing a card game. The data can be used to identify what could be causing your ups and downs during the day, and from day to day. By using the app, you can learn how much your mood varies and optimize your behaviors to boost your emotional wellbeing.

Simply Being iPhone/android app
One of many mindfulness app possibilities, Simply Being allows your choice of mediation session length and whether it is guided or overlaid with soothing, natural sounds.

Stress Check iPhone app
With this app you can check your stress levels and get feedback to support optimal performance and reenergizing.

Irunurun iPhone/iPad app
This app supports new habit formation. You begin with zero points. To earn points you enter the action or habit you want to track and weight it with a point value. As you complete the actions you want to be held accountable for you add points. You can also build an accountability team of friend and family and selectively share your progress with them.

Momento iPhone app
This app is a unique journal writing application that provides a quick and easy way to privately record moments throughout your day. You can add text or tag people in photos. You can also add feeds from social media such as Twitter, Facebook, Instagram, Youtube and Flickr.

Coach.me iPhone/android app
With this app, you choose your goal(s) and then select whether you want advice, motivation, or prompting feedback. Advice is provided by a community of users and users. Motivation comes from celebration from the community and recording your milestones. Prompting is provided by reminders.

Mind Bloom web app
The goal of the Mindbloom Life game is to grow the life you want by creating and maintaining a "Life Tree" where the branches represent areas of life that matter to you suchas health, spirituality, relationships, leisure, lifestyle, finances, creativity, and career. By committing to your goals and maintaining them over time you earn seeds and leaves, and progress in the game.

Mint web app
This free website collates all your financial data providing information on how you manage money over time. It also supports budgeting and saving goals.

RescueTime web app
RescueTime is a web-based automated time tracking and management tool for computer usage. Just install the RescueTime software and you can track applications opened, web sites visited, and documents used.
(Please Note: I have only had personal experience with a few of these - most have good to excellent reviews and are free or a few dollars to purchase. If you mention them you may also want to point out that many apps do not make protection of your private data a priority.)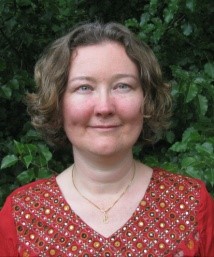 Dr. Elizabeth Saigal is an ILCT Student and Certified Life Coach. She offers Life Design Coaching for those intent on connecting with their inner truth and aligning with their intuition to live a life on purpose. You can connect with her and sign up to receive her Free Ten Step Life Design System at http://www.myspirecoaching.com