Uncovering your Strengths and Weaknesses
One of the things I like the most about The Peoplemap is its simplicity. Therefore, the valuable insights of the assessment are less likely to become buried under jargon and labels than when using the DISC, Meyers-Briggs or other assessments. The Peoplemap is an useful and understandable tool, helping the coach and client to comprehend their general personality type. From this platform, the client is prepared to understand how their personality reveals itself in work, family, and social environments. Imagine the usefulness of quickly assessing your own personal tendencies, and uncovering your weaknesses, or "Achilles heels." The Peoplemap gives the coach and client basic tools to enhance their relationships with their co-workers, family, friends and peers.
As a tool, the Peoplemap empowers you to understand yourself and those around you. You learn how each personality style or tendency has its unique strengths, pitfalls, and necessary attributes. For example, I am a Free Spirit/Leader, and I'm an adventurous, innovative and creative
leader. I thrive when I can motivate and provide visionary assistance for those around me. I also need to surround myself with people who are more detailed oriented and task oriented, because those are not my strengths. I can learn those skills if need be, but I am happier and more productive if I connect with those unique strengths in my co-workers. By understanding my Achilles' heels, I become aware of tendencies that might undermine my success or get in the way of successfully relationships and collaborations.
As a coach, when a client becomes aware of both their strengths and areas of potential conflict, they are equipped to move toward identifying positive, proactive goals. They're also able to be more sensitive to the ways that other people view and respond to the work or home environment differently. By understanding the different personality tendencies, employees, team leaders, coaches, moms and dads can work toward greater harmony and understanding with the people in their spheres of influence.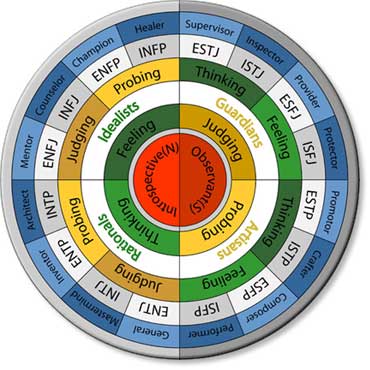 The Peoplemap is an incredibly useful and powerful tool for helping individuals and companies understand the various personalities that comprise their company or business. The assessment is also a fun way to understand your own strengths and areas requiring improvement in our professional and personal life. In the life or business coaching profession, this assessment is a very valuable addition to our toolbox. Understanding each person's uniqueness is an essential component in our desire to bring out the brilliance and excellence of our clients and co-workers.
Learn more about Peoplemap training.